Become a Part-Time Broker/Marketing Agent and Earn $$$ – No Experience Necessary!
Wilshire Financial Group Inc. is looking for a handful of qualified, self motivating ambitious men and women who would like earn an estimated $25K semi-passive income working approximately one hour or less from the privacy of their home part-time promoting our specialized financial products and services on the internet.
The Wilshire Financial Services Marketing Agent Program is an industry unique copyrighted (c) program. All rights are reserved. No part of this program may be reproduced without the express written permission of the Wilshire Financial Group Inc.
PLEASE READ THESE TERMS AND CONDITIONS CAREFULLY BEFORE APPLYING TO PARTICIPATE IN EITHER THE WILSHIRE FINANCIAL SERVICES MARKETING AGENT PROGRAM OR THE WILSHIRE FINANCIAL BROKER/AGENT PROGRAM.
The candidates selected to participate in our WFG Marketing Agent 'Beta Test Program' will be assigned a unique account number and a geographical specific area. Each candidate will be tasked with promoting our specialized financial products and services via posting our professional composed and designed digital image ads on internet sites like Craigslist, FaceBook, Recycler, Bookoo, GeeBoo, Hoobly,PeerHub, Pennysaver USA, Ads Globe, ClassifiedAds.com, US Free Ads, Locanto, USA Today Classifieds, Trovit, eBay, etc. All digital advertising posted will be logged, recorded and response results carefully tracked, credited, and reported weekly to the specific WFG Marketing Agent.
THE COPY & PASTE COMPENSATION:
Each and every UNIQUE CALL GENERATED through the efforts of the Candidate and received at the Wilshire Financial Group Beverly Hills California Call Center will be credited to that specific WFG Marketing Agent's account and shall compensated at a rate of $2.00 US.
Call reports will be tracked and generated weekly and results emailed to the WFG Marketing Agent.
EVERY PRODUCT OR SERVICE THAT IS SOLD by one or more of our Beverly Hills telephone sales agents THAT ORIGINATED AND RESULTED FROM A UNIQUE CALL GENERATED through the efforts of the WFG Marketing Agent, then that WFG Marketing Agent shall be entitled to and accordingly shall be paid five percent (5%) sales commission on that sale of all funds collected. Regarding the CFO recruiting ads each call generated from these ads will receive $2.00 per call and five thousand dollars ($5,000.00) per each and every CFO/Candidate that signs on with one of our corporate clients.
ALL COMMISSION PAYMENTS WILL BE MADE ON THE 15TH & 30TH DAY OF EACH MONTH. WFG MARKETING AGENT MAY ELECT A WIRE TRANSFER TO HIS OR HER ACCOUNT OR CHECK MAILED TO THEIR PHYSICAL STREET ADRESS.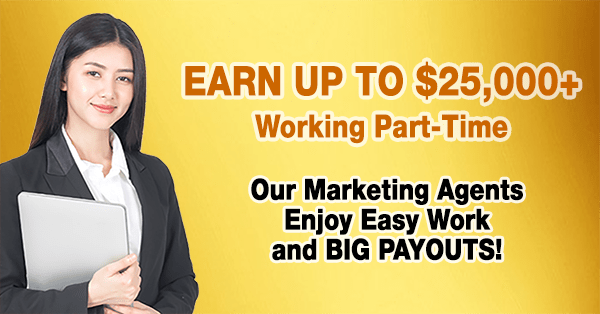 WFG MARKETING AGENT CANDIDATE REQUIREMENTS:
The Candidate must be 18 years of age or older.
The Candidate must provide a valid U.S. photo ID and Social Security number or active Company Name in good standing and EIN number and each candidate shall complete a W-9.
The Candidate must be able to read english and follow directions.
The Candidate must possess a telephone, and a computer with high speed internet services.
The Candidate must possess moderate to advanced computer skills and be knowledgeable in navigating social media sites and be familiar in posting digital image and text ads to internet bulletin board sites.
The Candidate must agree to comply with all company policies, rules, and restrictions and post only WFG authorized and approved digital image ads and only post ads provided to the Candidate within the program time parameters which are specifically 9AM – 5PM PST (Pacific Standard Time)
(sample ads of what you'd be posting)
WHAT IS NOT REQUIRED:
THERE IS NO FINANCIAL INVESTMENT NECESSARY TO PARTICIPATE.
NO SALES SKILLS.
NO SELLING.
NO OFFICE.
NO DRESS CODE.
*NO TALKING TO ANY WFG POTENTIAL CLIENTS. PERIOD.*
NO SET DAYS OR WORK SCHEDULE.
NO OUTGOING OR INCOMING TELEPHONE CALLNG.
NO ADVERTISING SKILLS.
NO WRITING SKILLS.
NO FINANCIAL SKILLS.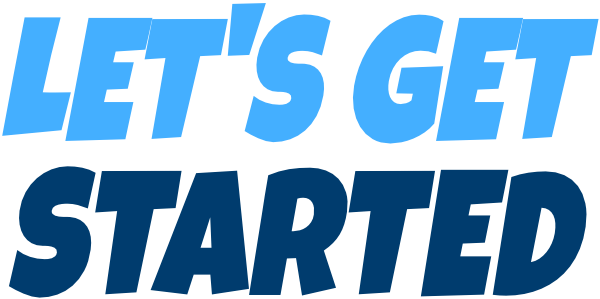 Interested? We'd Love To Hear From You!
IMPORTANT NOTE:
IF YOU DON'T KNOW HOW TO USE A COMPUTER AND POST TO SOCIAL MEDIA AND INTERNET BULLETIN BOARD SERVICES DON'T BOTHER & PLEASE DON'T WASTE MY TIME.
QUALIFIED CANDIDATES CAN CALL JOHN MONDAY-FRIDAY BETWEEN THE HOURS OF 1 PM AND 4 PM at 323.648.5232 or
EMAIL YOUR QUALIFICATIONS TO: jg@wilshirefinancialgroup.com
THE BROKER / AGENT OPPORTUNITY & COMPENSATION:
The Wilshire Financial Group Inc. has been working with qualified Agent/Brokers for 13 years who wish to refer clients to us for our unique financial products and services. While there is no application fee associated with this employment opportunity each applicant must complete a WFG Broker Agent Agreement and provide us with a valid state issued ID and their tax payer number to be compensated. Agents can earn ten percent (10%) of any products or services purchased through their referrals and up to $5,000.00 for each CFO/Credit Partner referral who is qualified and accepts employment with one of our corporate clients. Some of our independent Broker/Agents have earned in excess of $25,000.00 monthly. We provide you with instruction and sales aids at no cost to you. Interested persons should contact John or Bill at 1.323.648.5232 and request a Wilshire Financial Group Broker Agent Agreement or contact us via email at: jg@wilshirefinancialservices.com.
We will select the most qualified applicants and notify you by email and also telephone. Please DO NOT SEND YOUR ID OR SOCIAL SECURITY NUMBER in your initial email. Wait until you are asked for your personal information. Resumes are accepted or a brief description of your computer work history would be helpful.
Terms of Use for All Information and Services offered by the Wilshire Financial Group Inc.
The following terms and conditions ("Terms of Use") govern your use of this program. By accessing, viewing, or using any material or content of Wilshire Financial Services Inc., you agree that you understand and intend these Terms of Use, as presently stated, to be the legal equivalent of a signed, written legal contract between you and the Wilshire Financial Group Inc., that these Terms Of Use are equally binding upon you a signed, written legal contract between you and the Wilshire Financial Group In. and that you accept such Terms of Use and agree to be legally bound by them WITHOUT LIMITATION OR QUALIFICATION.
IF YOU DO NOT AGREE WITH EACH OF THE TERMS OF USE SPECIFIED HEREIN, YOU ARE NOT GRANTED PERMISSION TO USE ANY OF THE WILSHIRE FINANCIAL GROUP INC. WEBSITE SALES AIDS AND/OR MATERIALS AND MUST EXIT THIS WEBSITE IMMEDIATELY.
You may contact us 323.648.5232 or by using the contact information located in the last section of this Terms of Use, entitled "Contact and Notification Information."
We reserve the right, at our sole discretion, to update or revise these Terms of Use. You agree to be bound by these Terms of Use as they are presently stated each and every time you access, view, or use any material or Wilshire Financial Group Inc. sales, promotional materials, sales aids, confidential corporation broker price list or any and all  content on this website . If any modifications of this Terms of Use are unacceptable to you, your only recourse is to terminate use of this program and related sales aids and materials immediately. Your continued use of these materials following your receipt of notice of any modifications will constitute binding acceptance of any modification. Any inconsistent terms between these Terms of Use and any subsequent modifications or Terms of Use posted on this Site shall be controlled according to the latest posting.
"Site" means and includes any and all websites maintained by any of the Wilshire Financial Group Inc. family of companies, which includes Wilshire Financial Services, Wilshire Financial Group Inc. and all of its subsidiaries, affiliates, and parents.
The terms "we," "us," "our," or "broker agents" mean and include any and all entities in the Wilshire Financial Group Inc. family of companies. The term "you" refers to you as an individual person and, in the case of a corporation or other business entity, any business entity and you as a person with express or implied authorization from the business entity to enter into and bind that business entity to these Terms of Use.
Electronic Consent / Electronic Signature
By clicking on any button, you are indicating an acceptance, acknowledgement or agreement to these Terms of Use; your continued use of this Site also indicates an acceptance, acknowledgement or agreement to these Terms of Use. By accepting, acknowledging or agreeing to these Terms of Use, you are consenting, acknowledging and agreeing to the stated terms of use and the terms and conditions of any submissions made to us by or through this website.
Our Proprietary Rights and Your Restricted Use
This programs content, including but not limited to all images, icons, text, software, corporate logos, expressions and ideas, are expressly copyrighted and protected by U.S. and worldwide copyright laws and treaty provisions. In addition, the content of this program and related website content is protected by patent and trademark laws, the laws of privacy and publicity, and various communication regulations and statutes. You are not authorized to post on or transmit to or from this website any unlawful, threatening, libelous, defamatory, obscene, scandalous, inflammatory, pornographic, immoral or profane material, or any other content that could give rise to any civil or criminal liability under the law.
Any commercial use of this program or its content beyond the specific use licensed herein or by written authorization from the Wilshire Financial Group Inc. is prohibited. You may print a copy of the information contained on this website only for your personal use subject to the following: (i) you may not reproduce or distribute the text or graphics to others or substantially copy the information on your own device without the prior written permission of the Wilshire Financial Group Inc.; (ii) you may not modify the content or make derivative works here from; and (iii) you must retain on all copies all copyrights, service marks and other proprietary notices. These limited rights may be revoked at any time.
We Do Not Allow You to Use the Wilshire Financial Services or Wilshire Financial Group Inc. Marks Referenced in this program and related website pages without express written permission.
The trademarks, service marks, trade-names and logos ("Mark(s)") used and displayed on this website are registered and unregistered Marks owned by the Wilshire Financial Group Inc. Other than as specified in the preceding section, and notwithstanding any other information on this website, you are not allowed to use any Mark, by implication, estoppel, or otherwise, whether or not the Mark is owned by the Wilshire Financial Group Inc. and you are not granted any license or right to use any Mark without our express written permission. No Mark may be used in any way, including in hyperlinks, advertising or publicity pertaining to distribution of materials on this Site, without our prior written permission.
We Do Not Have Responsibility for Links to Content Provided by Others
LINKS TO OTHER INTERNET WEBSITES PROVIDED BY THIRD PARTIES IF ANY ARE PROVIDED HERE FOR YOUR CONVENIENCE AND INFORMATION PURPOSES ONLY. THE CONTENT IN ANY LINKED WEBSITE IS NOT UNDER OUR CONTROL AND WE ARE NOT RESPONSIBLE FOR IT.
This Site may, from time to time, contain links to other sites such as banner advertisements or hyperlinks which we do not own or control, but which we provide for your convenience. If you visit a link to another website, you do so at your own risk subject to the conditions of use set by that sites sponsor. We reserve the right to terminate a link to another website at any time. The fact that we provide a link to a website does not necessarily mean we endorse, authorize or sponsor that site, or that we are affiliated with the site's owners or sponsors.
You may not link to this Site without Wilshire Financial Group Inc. written permission. If you wish to link to this Site please contact the Wilshire Financial Group using the Contact and Notification Information at the end of this Terms of Use.
Termination of Service
The Wilshire Financial Group Inc. reserves the right in our sole discretion to terminate, restrict, or suspend your WFG Broker/ Agent Marketing Agreement, program access or confidential program information provided to you at any time for any reason without prior notice or liability.
Limitation of our Liability
Although we try to provide accurate and timely information on our website, there may be inadvertent, technical or factual inaccuracies and typographical errors. Furthermore, there are certain aspects of web usage, e-mail, your computer and your link to the internet in which we cannot control. We therefore make no representation that the operation of this website will be uninterrupted or error free, and we will not be liable for the consequences of any interruptions or errors or loss. This program and the information on this website is provided as a convenience, not pursuant to any express or implied contract, and not in accord with any consumer rights. For these reasons we cannot warrant the accuracy, completeness or timeliness of the information, text, graphics, links or other items on our website or the privacy of responses to you via e-mail.
Wilshire Financial Group clients and potential Wilshire Financial Group Inc. Broker/Agents  and/or WFG Marketing Agent Candidates are invited to contact us or our offices for important personal transactions. However, UNDER NO CIRCUMSTANCES SHALL WE BE LIABLE FOR ANY DIRECT OR INDIRECT, SPECIAL, INCIDENTAL OR CONSEQUENTIAL DAMAGES THAT MAY ARISE IN CONNECTION WITH THE WILSHIRE FINANCIAL GROUP INC. WEB SITE, OR FROM YOUR USE OF, OR INABILITY TO USE, THIS WEBSITE BY ANY PERSON; OR IN CONNECTION WITH ANY FAILURE OF PERFORMANCE, ERROR, OMISSION, INTERRUPTION, DEFECT, DELAY IN OPERATION OR TRANSMISSION, COMPUTER VIRUS OR LINE OR SYSTEM FAILURE; OR DISCLOSURE OF INFORMTION DURING REPLY TO YOU BY E-MAIL OR OTHER ELECTRONIC MEANS; EVEN IF SITE SPONSOR OR OUR REPRESENTATIVES ARE ADVISED OF THE POSSIBILITY OF SUCH DAMAGES, LOSSES OR EXPENSES. Some jurisdictions do not allow the exclusion or limitation of liability for consequential or incidental damages. In such jurisdiction, our company liability is limited to the greatest extent permitted by law.
THIS COPYRIGHTED PROGRAM AND WEBSITE CONTENT IS PROVIDED "AS IS" AND WITHOUT WARRANTIES OF ANY KIND, EITHER EXPRESS OR IMPLIED, INCLUDING, BUT NOT LIMITED TO, IMPLIED WARRANTIES OF MERCHANTABILITY AND FITNESS FOR A PARTICULAR PURPOSE. WE DO NOT WARRANT NOR REPRESENT THAT YOUR USE OF MATERIALS DISPLAYED ON OUR WEBSITE WILL NOT INFRINGE RIGHTS OF THIRD PARTIES NOT OWNED OR AFFILIATED WITH US. WE ASSUME NO RESPONSIBILITY, AND SHALL NOT BE LIABLE FOR, ANY VIRUSES THAT MAY INFECT OR DAMAGE YOUR COMPUTER EQUIPMENT OR OTHER PROPERTY AS A RESULT OF YOUR ACCESS TO, USE OF, OR BROWSING OF THIS WEBSITE, OR YOUR DOWNLOADING OF ANY MATERIALS, DATA, TEXT, VIDEO, OR AUDIO SALES AIDS AND/OR INSTRUCTIONS ON THIS WEBSITE.
IN NO EVENT WILL THE WILSHIRE FINANCIAL GROUP INC. OR OTHER PERSONS OR OUR AUTHORIZED REPRESENTATIVES TRANSMITTING THE INFORMATION BE LIABLE TO YOU OR ANYONE ELSE FOR ANY CONSEQUENTIAL, INCIDENTAL, SPECIAL OR INDIRECT DAMAGES (INCLUDING BUT NOT LIMITED TO LOST PROFITS, TRADING LOSSES AND DAMAGES THAT MAY RESULT FROM INCONVENIENCE, DELAY OR LOSS OF THE USE OF THE INFORMATION) EVEN IF ADVISED OF THE POSSIBILITY OF SUCH DAMAGES.
Information, Products and Services Offered are Subject to Our Acceptance
The Program Information provided on our website is not intended for distribution to, or use by, any persons or entities in any jurisdictions or countries where such distribution or use are not authorized or licensed by the Wilshire Financial Group Inc., or where any content of or transaction made or induced on this website is unlawful. Users of our website use the materials provided on their own initiative and are responsible for compliance with local laws.
COPYRIGHT © 2020 WILSHIRE FINANCIAL GROUP INC. All rights reserved.